Offer to the IJCC Members
Communications
This Mentor Programme facilitates any IJCC member becoming a Mentor or Mentee. This programme is free to members and is an ideal way to easily access business and career advice from fellow IJCC members with diverse experience in Ireland Japan business activities. We are using a private Facebook group with Mentorship functionality to facilitate this. Please sign up here. You will need the Facebook mobile app with messenger to use the Mentorship functionality effectively. 
https://www.facebook.com/groups/708703023240609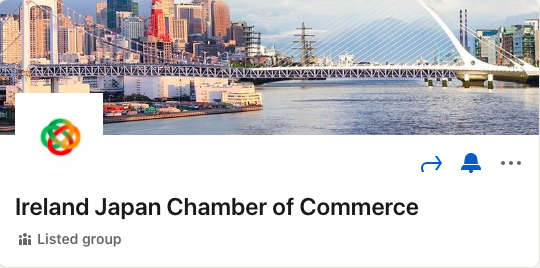 The IJCC private LinkedIn group is intended for use by IJCC members, alumni and non-members as a discussion group on Ireland Japan business and for sharing relevant information and updates.
https://www.linkedin.com/groups/4251380/ 
---
Special Offer by Members
Kyojin Store House offers a member discount for home delivery of any Irish items such as Imported Beers, Stews, Hand Crafted Sausages, Bacon, Stews, Breads, Desserts etc. 
Discount Code:  IJCCStorePromo
*This discount can be applied to purchases of more than 10,000 JPY.
Kyojin Store: https://kyojinstore.official.ec/
We are offering a 10% discount on candles by Rathbornes 1488, the traditional candle factory in Ireland. Please send an email to secretariat [at] ijcc.jp.